The Most creative kids cooking Parties
Virtual Cooking and Baking Parties
Don't let your child miss out on a birthday party because of COVID. We are here to help! Make their day extra special and book a virtual cooking or baking party! Your child can celebrate their special day with their friends and learn to cook fun and delicious recipes taught by a professional chef and most important of all have fun!
All parties are conducted LIVE on Zoom.
We will provide you with the recipes for your chosen party as well as a grocery list, equipment needed and set up instructions.
The party includes 1 ½ hour of cooking time and 30 minutes after class for cake cutting and socializing with friends.
Kids will learn valuable life skills, culinary techniques and tricks of the trade.
For up to 10 participants
1 ½ hour of cooking time and 30 minutes after class time
For 11-15 participants
1 ½ hour of cooking time and 30 minutes after class time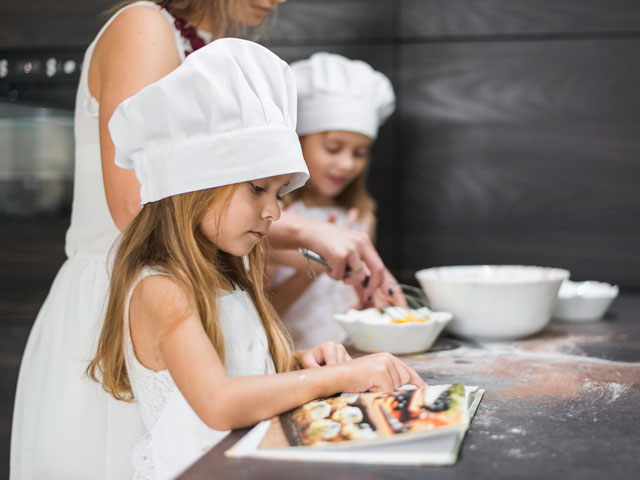 Participants will put their skills to the test in our MasterChef Competition. Compete against your friends to win the title of MasterChef. Competitors will be given a list of identical ingredients to have ready for competition day. All competitors must create a winning dish of their choice using only the ingredients listed. The winner will be picked based on originality, presentation, food combination and culinary skills. Friendly birthday competitions are always fun!
Junior chefs will learn to make fresh pizza dough while learning about the magic of yeast and the secrets of working with doughs. They will roll and knead creating their personalized gourmet pizzas. For a fun twist, we will practice spinning dough in the air like a real Pizza chef. While the dough is rising, participants will make a traditional Ceasar or Italian salad. Participants can pick any topping from the list of suggestions provided.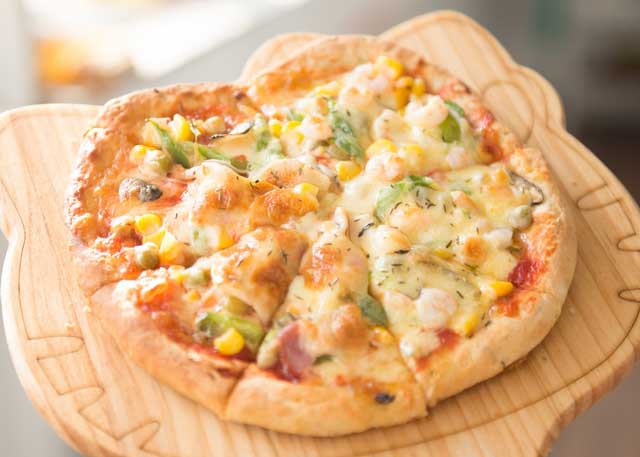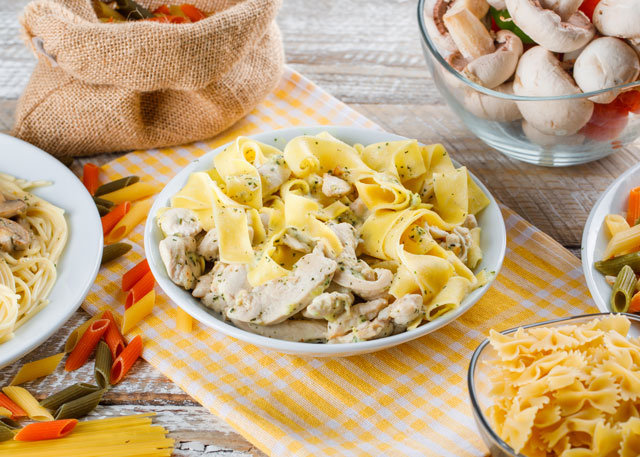 Junior chefs will learn the secrets of making fresh pasta from scratch. They will mix and measure ingredients, learn to knead, roll and cut dough and make homemade traditional sauces like Nonna used to make. After tasting this pasta dish you will never buy pasta again!
Let's fly to Japan and learn about the ancient art of sushi from the masters. This is a great party choice for the sushi lovers! Learn to make perfectly cooked and seasoned sushi rice from a professional chef. While our rice is cooking and cooling, participants will learn about knife skills and making the perfect Julienne cuts on the vegies of their choice. Once the "mise en place" is complete, we will roll and shape our maki rolls using bamboo sushi mats and perfect our rolling technique. Using our leftovers, we will make a delicious sushi salad! Participants have the option to use the following ingredients: Cucumber, carrot, avocado, imitation crab, sesame seeds, fruit of choice.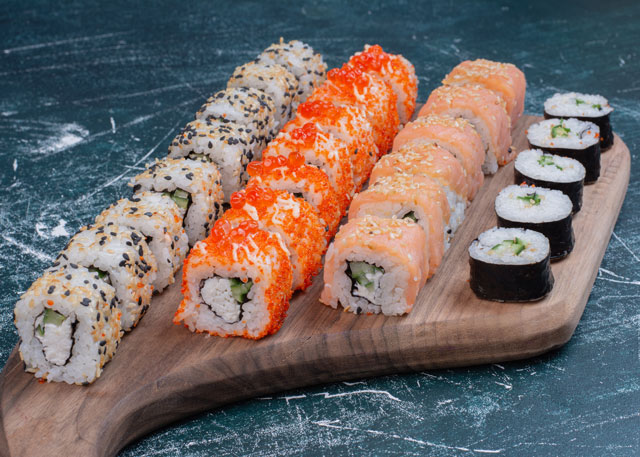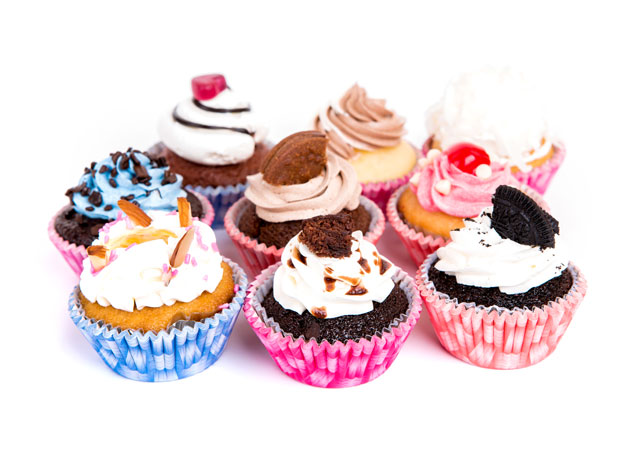 This one is for all the Nailed it Fans! Junior Bakers will create a cake batter and add 2 secret ingredients of their choice. They will decorate their cupcakes and get judged on their decorating skills and choice of secret ingredient combinations. The Chef will teach the kids how to make a buttercream frosting and guide them through decorating and piping techniques before the competition begins.
Wear your PJ's, bring along your favourite stuffed animal and create a breakfast rainbow pancake bar with all the fixings. Toppings include strawberries, bananas, whipped cream, cream cheese frosting, chocolate ganache, and crushed Oreos. Participants will build a rainbow pancake birthday cake.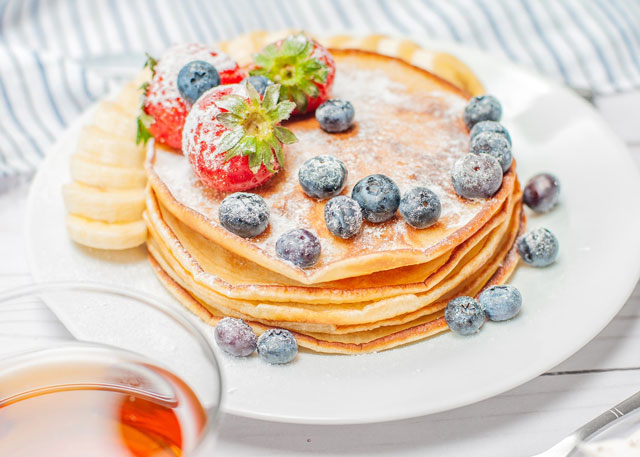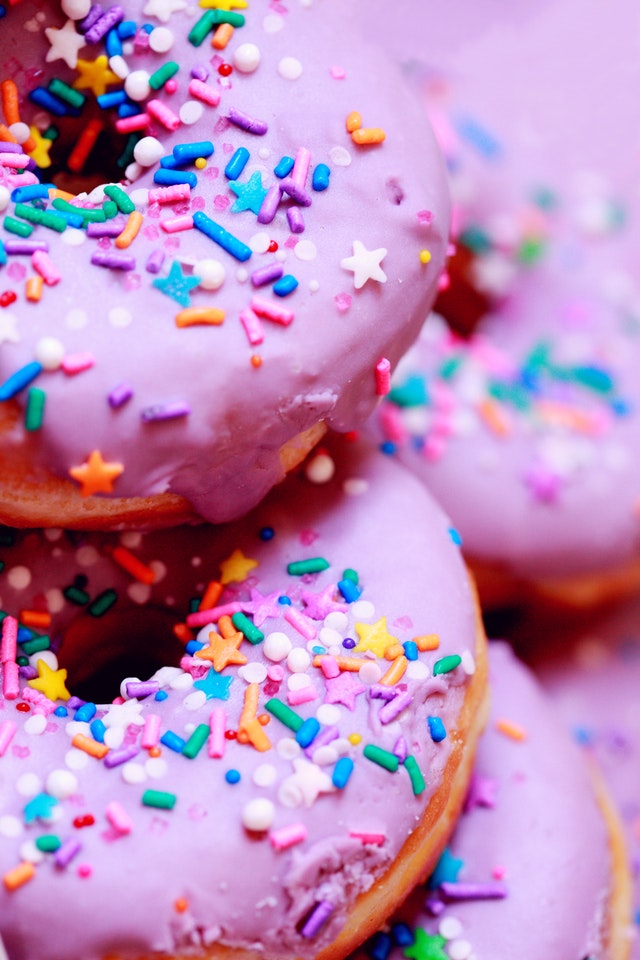 The sweet tooth party will put a smile on any desert lovers face. The birthday child will choose 2 simple cookie recipes or one advanced delicious treat to make with their friends. Participants will make, bake and decorate their yummy treats.
Choose two and write your choice under the Message field in a booking form.
Donuts
Cupcakes and buttercream frosting
Cake pops
Sugar cookie and cookie painting
Apple pie
Chocolate fondue bar with fresh fruits and brownies
Choose one and write your choice under the Message field in a booking form.
Create your favorite sushi rolls using rice crispies and candies. This is a creative twist for our sushi fans with a sweet tooth. This will make a unique birthday experience!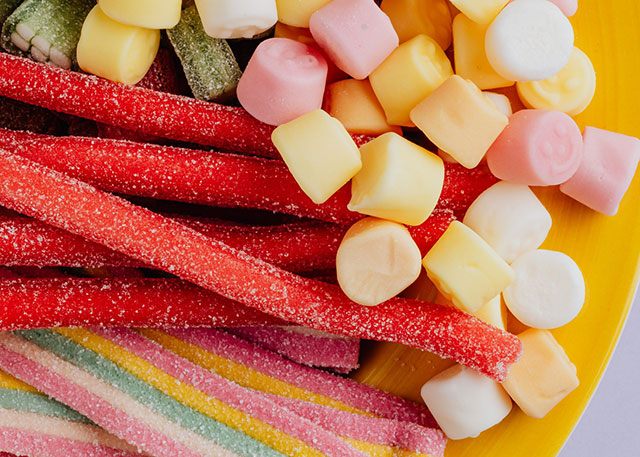 Looking for Something Different?
We also offer custom parties! Reach to us with your special request!